"La vida es dura, así que sin esfuerzo es difícil que llegues a tu meta"

When someone is going through a storm, your silent presence is more powerful than a million empty words. - Оsteosarcoma

"Creo que tenemos que ayudar a los jóvenes con enfermedad oncológica para una mejor realización en el futuro"

I do believe that thanks to winning the battle with the sickness I've developed stronger spirit, I am also no longer worried by the small things

"Hay que concienciar y dar a conocer de todo lo que el cáncer trae consigo, sensibilizando a las personas para que se abran a darnos oportunidades"

Cancer survivors are stronger than other people. They are used to fight.

"Para mi lo más importante fue actuar como una niña normal, intentando hacer vida normal en la medida de lo posible. Actualmente puedo desarrollar perfectamente una vida normal sin ningún tipo de problema"

Strength: a river cuts through a rock not because of its power, but its persistence.

We are privileged to live. We have to celebrate every single thing.

"fui paciente de leucemia durante 2 años y ahora quiero estudiar medicina. Por un lado me he criado en una familia de médicos, y por otro mis médicos me salvaron la vida y un día quiero ser como ellos!"
Inspire us with your statements
here
.
What's new
Disculpa, pero esta entrada está disponible sólo en Inglés Estadounidense.
Read More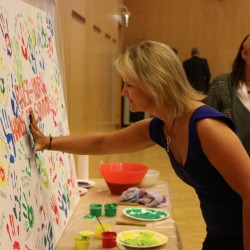 Disculpa, pero esta entrada está disponible sólo en Inglés Estadounidense.
Read More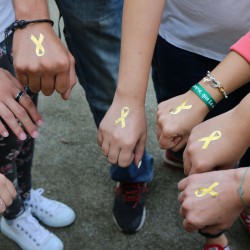 View All
Quotes
I have been fighting with leukemia for two years and now I'm inspired to study Medicine for two reasons: on one hand, I come from a family of doctors, and on the other, my doctors saved my life and therefore one day I want to be like them!
The experience I've gained from fighting with the illness and the activities organized by the cancer association have allowed me to become more confident.
For me, the most important thing before was to act as a "normal" girl, trying to lead a normal life as much as possible. Nowadays I am leading a perfectly normal life without any problems.
Although the experience was hard, and it leaves scars, it has given me the sense of achievement. And I am cured, I don't feel ill!
We must raise the awareness of what the cancer brings with itself, to let people know better, so that they would open up and give us the opportunity we need.
I have a hearing impairment, but that does not stop me from leading a normal life.
Send us your quote