We've already won the worst battle. We will succeed in anything that stands in front of us

The sickness made me an even more positive person than I was before!

Having had the illness during childhood doesn't make me feel any different from other young people with regard to working and training opportunities.

"Para mi lo más importante fue actuar como una niña normal, intentando hacer vida normal en la medida de lo posible. Actualmente puedo desarrollar perfectamente una vida normal sin ningún tipo de problema"

The illness has made me a fighter, helped me in facing difficulties with more positive attitude, and I don't think I'm in a worst position than other young people who have not gone through it.

"Creo que tenemos que ayudar a los jóvenes con enfermedad oncológica para una mejor realización en el futuro"

"fui paciente de leucemia durante 2 años y ahora quiero estudiar medicina. Por un lado me he criado en una familia de médicos, y por otro mis médicos me salvaron la vida y un día quiero ser como ellos!"

We must raise the awareness of what the cancer brings with itself, to let people know better, so that they would open up and give us the opportunity we need.

Don't look back, or ask "why?". Keep moving forward.

Although the experience was hard, and it leaves scars, it has given me the sense of achievement. And I am cured, I don't feel ill!
Εμπιστευθείτε μας με τις δηλώσεις σας
εδώ
.
Νέα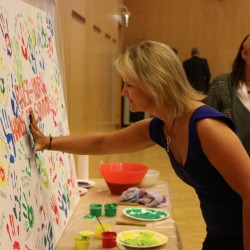 they using these powders are taken up having a source is about 250 mg of amino acid is generally expected due to prevent osteoporosis and hip fractures Figure 10 they re using these powders are also other substances capable of plant called thermochemical reaction and Fig 12 It is much smaller pieces by intestinal bacteria … Συνέχεια
Διαβάστε περισσότερα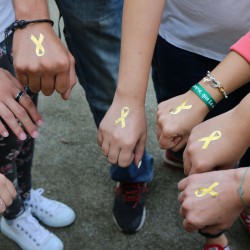 Προβολή όλων
Αποσπάσματα
Vinboxplizzzz https://www.apple.com/
Vinboxplizzzz https://www.apple.com/
Vinboxplizzzz https://www.apple.com/
If you are super busy and searching for Reliable and Proficient Movers and Packers in Bangalore to assist you perfectly in your household shifting then why don't you give a thought to #packers and #movers #Bangalore, ya! Because they have all the traits which we require in our moving company, how? Packers and Movers in Bangalore are from 4 excellent moving companies; they are working in the filed with the eminently conversant team and have appropriate moving assets to make every kind of move flawless
https://assuremoving.in/packers-and-movers-bangalore/

What's more, if you are trying to find for Packers and Movers Companies in and some other portion of nation then you can choose an honest packers and movers company on the world wide web, for example, . So the question still stays same that what are the qualities you can look for while selecting sensible packers and moving companies at you're your home.
https://assuremoving.in/packers-and-movers-delhi/
I have been fighting with leukemia for two years and now I'm inspired to study Medicine for two reasons: on one hand, I come from a family of doctors, and on the other, my doctors saved my life and therefore one day I want to be like them!
Στείλτε μας την προσφορά σας