Don't look back, or ask "why?". Keep moving forward.

Strength: a river cuts through a rock not because of its power, but its persistence.

You cannot achieve anything without effort. Giving the best you can is the key to reaching your goals.

Don't be afraid to fail, be afraid not to try.

Strength does not come from what you can do. It comes from the things you once thought you couldn't.

"Cancer affects all of us, whether you're a daughter, mother, sister, friend, coworker, doctor, or patient."

"Para mi lo más importante fue actuar como una niña normal, intentando hacer vida normal en la medida de lo posible. Actualmente puedo desarrollar perfectamente una vida normal sin ningún tipo de problema"

"Cancer can take away all of my physical abilities. It cannot touch my mind, it cannot touch my heart, and it cannot touch my soul."

Any act of different behavior towards cancer survivors becomes a discrimination itself, since all we want is to be treated like any other person.

The illness has made me a fighter, helped me in facing difficulties with more positive attitude, and I don't think I'm in a worst position than other young people who have not gone through it.
Εμπιστευθείτε μας με τις δηλώσεις σας
εδώ
.
Νέα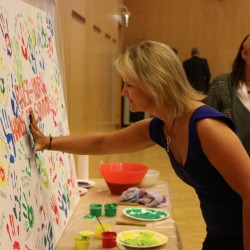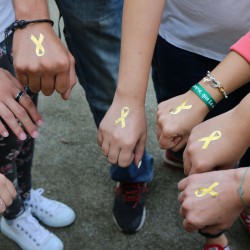 Προβολή όλων
Αποσπάσματα
I have been fighting with leukemia for two years and now I'm inspired to study Medicine for two reasons: on one hand, I come from a family of doctors, and on the other, my doctors saved my life and therefore one day I want to be like them!
The experience I've gained from fighting with the illness and the activities organized by the cancer association have allowed me to become more confident.
For me, the most important thing before was to act as a "normal" girl, trying to lead a normal life as much as possible. Nowadays I am leading a perfectly normal life without any problems.
Although the experience was hard, and it leaves scars, it has given me the sense of achievement. And I am cured, I don't feel ill!
We must raise the awareness of what the cancer brings with itself, to let people know better, so that they would open up and give us the opportunity we need.
I have a hearing impairment, but that does not stop me from leading a normal life.
Στείλτε μας την προσφορά σας