"Hay que concienciar y dar a conocer de todo lo que el cáncer trae consigo, sensibilizando a las personas para que se abran a darnos oportunidades"

"You never know how strong you are until being strong is the only choice you have"

No matter what people tell you, words and ideas can change the world.

"Cancer can take away all of my physical abilities. It cannot touch my mind, it cannot touch my heart, and it cannot touch my soul."

2Es muy importante la adaptación del niño con Cáncer en el centro educativo después de la estancia hospitalaria. Los centros educativos mediante información y apoyo por parte de los profesionales del centro, así como también de los compañeros, establece una mejor integración del niño que sufre esta enfermedad"

The only way to fully understand it, like everything else in life, is if it actually happens to you, so the people around you and their help is very important. Most of the time though, people are not aware of the ways they can help.

"Courage is not the absence of fear, but rather the judgment that something else is more important than fear."

When someone is going through a storm, your silent presence is more powerful than a million empty words. - Оsteosarcoma

Don't be afraid to fail, be afraid not to try.

Although the experience was hard, and it leaves scars, it has given me the sense of achievement. And I am cured, I don't feel ill!
Inspire us with your statements
here
.
What's new
The Create Your Future Conference took place on 7th of September and brought together HR Managers, Employers and Suvivors in order to make a step further to a better understanding of late effects of childhood cancer and how they might or might not interfere with their performance at the workplace. The sessions delivered by psychologists, … Continued
Read More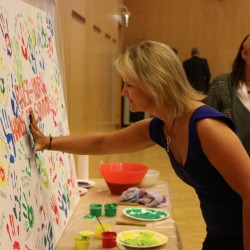 On the 7th of September, Survivors from Bulgaria, Greece, Spain and Austria gathered in Vienna for the Create your Future Conference. They had a separate workshop where they discussed in the beginning their main challenges that they might encounter at their workplace, their actual needs and a message they would like to address to the … Continued
Read More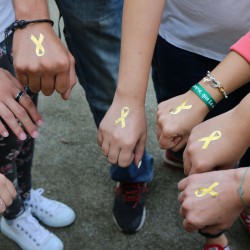 View All
Quotes
I have been fighting with leukemia for two years and now I'm inspired to study Medicine for two reasons: on one hand, I come from a family of doctors, and on the other, my doctors saved my life and therefore one day I want to be like them!
The experience I've gained from fighting with the illness and the activities organized by the cancer association have allowed me to become more confident.
For me, the most important thing before was to act as a "normal" girl, trying to lead a normal life as much as possible. Nowadays I am leading a perfectly normal life without any problems.
Although the experience was hard, and it leaves scars, it has given me the sense of achievement. And I am cured, I don't feel ill!
We must raise the awareness of what the cancer brings with itself, to let people know better, so that they would open up and give us the opportunity we need.
I have a hearing impairment, but that does not stop me from leading a normal life.
Send us your quote